- No snowflake ever falls in the wrong place -
---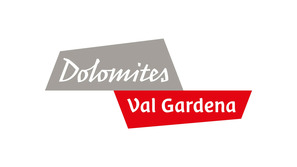 Santa Cristina
at 2518 m altitude
Publié par Snow-Forecast.com sur :
7 pm (heure locale) / 18 Sep 2020
Résumé météo des prochains 0-3 jours :
Pluie modérée (total 19.0mm), la plus lourde le dim. après-midi. Températures douces (max 9°C le sam. matin, min 5°C le lun. matin). Le vent sera généralement léger.
Résumé météo des prochains 4-6 jours :
Forte pluie (total 28.0mm), la plus lourde pendant le mar. après-midi. Températures douces (max 6°C le lun. soir, min 3°C le mar. soir). Le vent sera généralement léger.
Sommaire
Humid.%

Mettre à jour ce bulletin :
Soumettre les conditions de neige en direct à snow-forecast.com


Ce bulletin d'enneigement a été créé par snow-forecast.com
Popular Santa Cristina Pages
---
Radar de neige
Derniers bulletins d'enneigement près de Santa Cristina:

Aucun bulletin d'enneigement récent
Soumettre un bulletin
Santa Cristina prévisions de chute de neige
Santa Cristina Webcam de la station
Images de Webcam de Santa Cristina les plus récentes
Le tableau ci-dessus montre les prévisions météo pour Santa Cristina à l'altitude spécifique de 2518 m. Notre modèle de prévisions météo sophistiqué nous permet de donner des prévisions de neige en bas, au milieu et en haut de la station Santa Cristina. Pour accéder aux prévisions météo à d'autres altitudes, utiliser l'onglet de navigation au-dessus du tableau. Pour une vue d'ensemble du temps, référez-vous à , la Carte Météo de Italy.
Cliquez ici Pour lire les informations supplémentaires sur les niveaux de gel et comment nous prévoyons les températures.
Commentaires de Visiteurs de Santa Cristina
Globalement 4.9 Basé sur 2 votes et 1 commentaire
Sjaak de Netherlands écrit:

Great place to ski! Great apres Ski. The best food. In one word fantastic!!
Widget Snow-Forecast.com gratuit pour votre site web
Le widget météo de ski Santa Cristina est intégré gratuitement sur les sites Web externes. Il fournit un résumé quotidien de nos prévisions d'enneigement de Santa Cristina et des conditions météo actuelles. Il vous suffit d'aller sur la page de configuration et de suivre les 3 étapes simples pour récupérer le code html personnalisé et le coller dans votre propre site. Vous pouvez choisir l'altitude des prévisions d'enneigement (au sommet, à mi-montagne ou en bas des pistes) et les unités métriques/impériales pour saisir des prévisions d'enneigement en fonction de votre propre site Web…. Cliquez ici pour obtenir le code.