Voir
Toutes les photos de Shahdag Mountain Resort (16)
|
photos de Azerbaijan (28)
|
Galerie de photos : page d'accueil

Télécharger une nouvelle photo pour Shahdag Mountain Resort | pour un autre ski resort
Shahdag Mountain Resort Photo: 'Ski Lift' de Gulnar Mustafayeva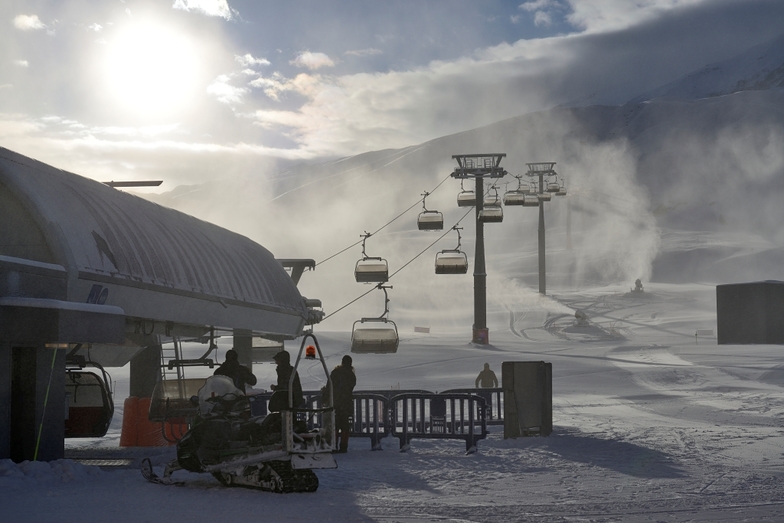 Ski Lift
Azerbaijan | Shahdag Mountain Resort
Note moyenne :

3.0

(utiliser les étoiles pour voter)
Across the centuries, the north-east corner of Azerbaijan has served as the gateway between Europe and the Middle East. Here, in the shadow of the majestic Caucasus Mountains, hides untold natural beauty. Pristine glaciers and deep ravines, stunning mountain lakes and canyons, and an ecological treasure trove of plants and animals. 
This is Shahdag in all its splendour. With a climate favouring year-round sports and leisure, 
Shahdag ranges from winter lows of -20°C to pleasant summer evenings of 20°C. 
An incomparable location for one of the world's largest national parks, and within it, one of the region's largest ski resorts. Breathtakingly beautiful, a haven hidden from time, Shahdag is an experience not soon forgotten.