Voir
Toutes les photos de Remarkables (30)
|
photos de New Zealand (466)
|
Galerie de photos : page d'accueil

Télécharger une nouvelle photo pour Remarkables | pour un autre ski resort
Remarkables Photo: 'Remarks, NZ' de Mikey P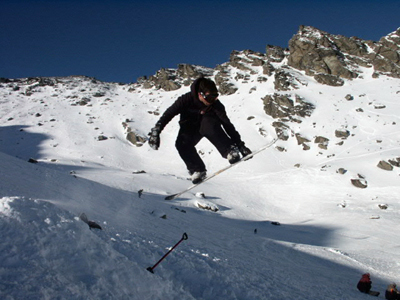 Remarks, NZ
New Zealand | Remarkables
Note moyenne :

3.0

(utiliser les étoiles pour voter)
A home-made kicker in the Remarkables snowpark. Unfortunately there was a competition going on while we were there (July 2002 - the Moro Slopestyle i think) so we had to improvise our own jumps ...
Commentaires récents
2006-01-19
Guest_Anon
2005-06-15
chris
snow bord all the way :lol: I love to go out and and hit the pool
2005-05-05
loren
hi
2005-05-01
:cry: :-(
2005-04-29
:roll:
2005-02-03
Josh
nice jump mate stylish grab
2005-01-21
hi
2004-10-18
nathan
snow boarding
2004-09-29
dericv
balls :-o
2004-08-13
gabby
what did you mean then :cry: :cry: :cry: :-( :-| :cry:
2004-03-31
Houston
I did not mean snow bording pictures!!!!