Résumé de Neige Mondial
Nous avons créé cette page pour vous aider à trouver les meilleures conditions de neige. Elle combine les sources de données passées, présentes et futures de Snow-Forecast.com et elle est mise à jour régulièrement. La page du Résumé de Neige est mise à jour le lundi et le jeudi pour toutes les grandes stations de ski. Des rapport de neige en direct sont montrés en temps réel quand ils sont soumis via Twitter par notre réseau mondial de reporters. Sélection de Station dresse la liste des stations de ski du monde entier où de la nouvelle neige est prévue, où de la poudre est signalée et indique les dernières profondeurs de neige.

SNOW NEWS UPDATED 20 SEPTEMBER 2018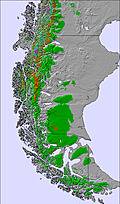 INTRODUCTION In a marked contrast to previous weeks, both our Argentinian and Chilean resorts saw heavy snowfall, resulting in fantastic powder conditions and up to near 40cm of fresh snow in some areas. Australia and New Zealand saw far more typical, if favorable spring skiing, with New Zealand in particular continuing to benefit from the bumper snowfall earlier this week. Our operational European glacial resorts have seen little change for the most part, with only four currently operational.
AUSTRIA Hintertux (0/75cm) saw a bright day on Thursday the 20th, with a good number of skiers on the slopes. Temperatures were sitting around 5C, and while the snow was looking tired in need of a refresh, there was still some good skiing to be had. Resorts Dachstein, Kaprun, Kaunertal, Molltal, Pitztal, Solden and Stubai Glacier all currently closed.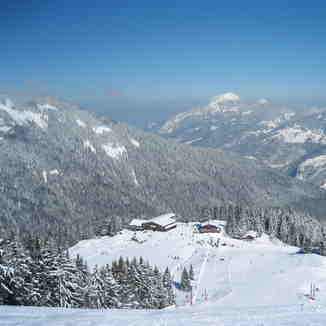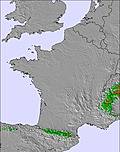 FRANCE There is no longer any summer skiing available in France.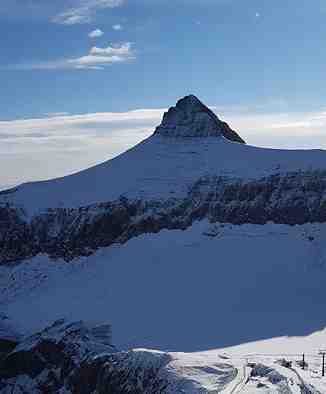 SWITZERLAND There was little change over our operational Swiss resorts on Thursday 20th September. Both Saas Fee (0/200cm) and Zermatt (0/300cm) saw beautiful bright days, with no clouds in sight at all over Saas Fee. There was limited change in terms of snow conditions, with good conditions over both.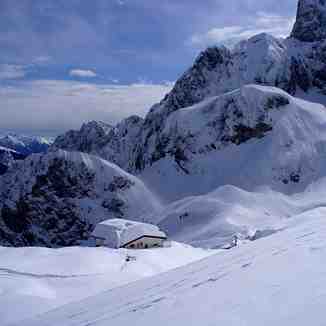 ITALY The slopes of Pass Stelvio (0/200cm) continued to see favorable weather conditions on Thursday 20th September. Snow conditions looked promising, with a large number of skiers on the slopes participating in camps.

NORTH AMERICA Summer skiing has now ended in North America for the season.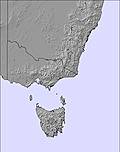 AUSTRALIA As resorts in Australia move closer towards the end of the season, there remains great coverage across the majority of our featured resorts for this time of the year. While the 19th and 20th saw light flurries, this did not land as a measureable amount of snow in most resorts beyond one or two centimeters. While some runs at low altitudes and on northerly aspects which have caught the sun have started to deteriorate, resorts are generally operating a far higher portion of their terrain than is typical for this time of year. These conditions look set to continue until at least Sunday, where they may be a further interlude of cloud cover and possible light snowfall. Temperatures have typically been dropping below freezing overnight, allowing the snow to freeze, while sitting in single digits during the day.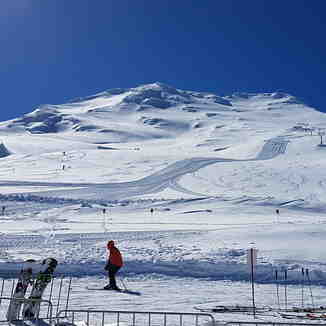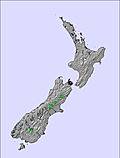 NEW ZEALAND Following the major storm event earlier this week, many resorts continued to reap the benefits on Thursday 20th, with groomed runs in fantastic shape and fresh snow still to be found in the backcountry. A relatively sunny and calm day slowly gave way to increasing cloud with the potential for further snow at altitude, though rain lower down overnight. Cardrona (95/210cm), Coronet Peak (40/100cm) and The Remarkables (145/163cm) are in especially good shape, offering some of the best skiing on the South Island. This weekend looks set to offer some sunny conditions as many resorts move towards their final weekends of operation Mount Dobson (80/102cm) remained closed due to high winds and trail rebuilding. My Lyford was also closed, with their final day of operations being this coming weekend.

SOUTH AMERICA In Argentina, both Cerro Catedral (15/43cm) and CHapelco (0/50cm) were graced by some late season snowfall, rejuvenating the slopes with a good level of fresh coverage. The former reported as much as 15cm on the upper slopes, while the latter saw 10cm settle at altitude. This new coverage will help the resorts continue to offer good skiing until their closing dates, with the probability that more will fall over the coming days, particularly Cerro Catedral. An even greater amount of snow graced our two Chilean resorts still operating, with 25cm recorded in Nevados de Chillan (30/180cm) and an even more impressive 38cm over a 48 hour period in Valle Nevado (80/120cm) with fresh powder conditions across the resorts. This snowfall shows little sign of letting up, especially over Nevados de Chillan where heavy snow continued to come down throughout Thursday 20th September. This new coverage will substantially improve the remainder of the season, while potentially allowing the resorts to extend their operations further than planned.than planned.