Résumé de Neige Mondial
Nous avons créé cette page pour vous aider à trouver les meilleures conditions de neige. Elle combine les sources de données passées, présentes et futures de Snow-Forecast.com et elle est mise à jour régulièrement. La page du Résumé de Neige est mise à jour le lundi et le jeudi pour toutes les grandes stations de ski. Des rapport de neige en direct sont montrés en temps réel quand ils sont soumis via Twitter par notre réseau mondial de reporters. Sélection de Station dresse la liste des stations de ski du monde entier où de la nouvelle neige est prévue, où de la poudre est signalée et indique les dernières profondeurs de neige.
SNOW NEWS UPDATED 24 NOVEMBER 2021

INTRODUCTION It was a key weekend in the start of the 2021-22 season on Saturday as we went from dozens of ski areas having opened to over a hundred now operating as many more open for their seasons in Asia, Europe and North America. For quite a few of them, particularly in France, Germany and Italy, it is quite an emotional event as for most it is their first season start for two years, having lost last winter to COVID lockdowns.
EUROPE INTRO Sadly the big news of this week has to be Austria going into a three-week lockdown. The hope is that this will make a difference and that this year unlike last, tourism will resume and ski areas re-open in early December before the main season is due to kick-off. As it is, a dozen or so Austrian resorts had already opened and were expanding the terrain they had available. They have been forced to temporarily close. About six Austrian ski areas have stayed open for locally based skiers, however. Against that bad news, two of the other countries that didn't really open at all last winter due to lockdowns, Germany and France, have seen resorts opening and main seasons starting. So it's a nervous time seeing how things develop over the coming weeks and months. As to conditions, it has been a largely dry week across Europe with not much fresh snowfall to report. It has stayed cold in the mountains though so what's there already hasn't melted and more bases have been built with snow-making, In fact, most areas already open have opened up more terrain. World attention switched to Scandinavia's ski slopes at the weekend as world cup races were staged at Levi, in Finland and Idre Fjall, in Sweden. Most of the larger ski areas in the region also opened for the ski season, as did the first for 21-22 down in the Pyrenees.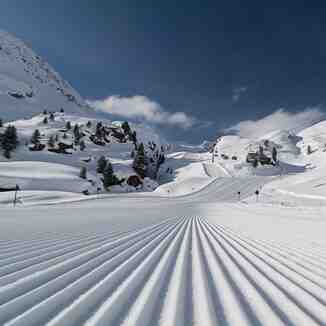 AUSTRIA REPORT Austria reached 14 ski areas open by the weekend, the most in Europe for any one country and before Saturday the most in the world, with Solden (46/131cm / 18/52"), having the most terrain open anywhere at 780km (43 miles) . But, sadly, it all came to a crashing halt on Monday with the country entering a (hopefully) maximum 20-day lockdown. On Tuesday half a dozen re-opened., including the Stubai (10/75cm / 4/30") and Kitzsteinhorn (0/85cm / 0/34") glaciers. The Stubai has the most terrain open with about 24km (15 miles) of runs open. It was a fairly sunny week last week right through to lockdown, with temperatures well below freezing in the mountains. Since Monday storm clouds have been gathering.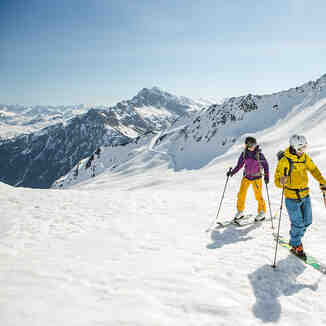 AUSTRIA FORECAST The recent dry weather is due to end this week with a snow-bearing front due to start dumping on the Austrian Alps from Thursday, with significant accumulations expected.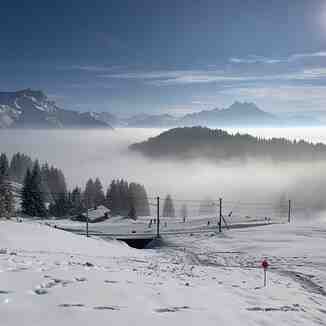 SWITZERLAND REPORT With Austria closed, much as last year, Swiss centres are stepping into the void with a dozen resorts open at the weekend (some remain closed midweek for a week or two more). This time though French and Italian resorts are also open. It's been a week of mostly sunny skies and very little snowfall in Switzerland, as across the Alps, with beautiful conditions on hard-packed slopes up high for those lucky enough to be in the mountains. Zermatt (0/150cm / 0/60") announced it had almost 60km (37 miles) of runs open from the weekend, the most in the world, at present, now that Solden, which did have 10km (6 miles) more than that skiable at the weekend, has been forced to close. Like most Swiss areas it is opening more terrain week on week. Davos (12/41cm / 5/16") opened its Jakobshorn sector at the weekend at 16km (10 miles) of runs. As with most ski countries, more resorts plan to open this coming weekend.

SWITZERLAND FORECAST We are back to predominantly dry weather over the next few days with temperatures remaining at freezing to five below in the mountains, freezing to 10 degrees above in the valley floor. There are signs of some snowfall to end the week but so far it doesn't look like a huge amount.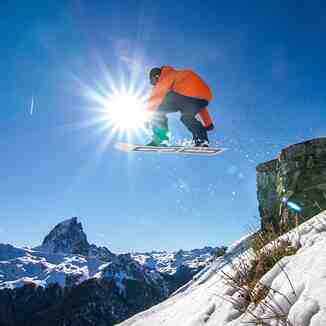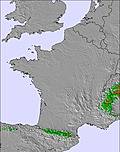 FRANCE REPORT There's quite a euphoric mood in the French Alps and the Pyrenees this week with the first season-opening there since autumn 2019, after last years was cancelled just as it got started. Tignes (10/80cm / 4/32") has already been open for a month of course, but the start of the 'main season' began at the weekend with Val Thorens (20/40cm) opening for the season as planned. However, two more ski areas, Montgenevre (10/50cm / 4/20") and, down in the Pyrenees, Porte Puymorens (0/20cm / 0/8"), also opened thanks to early November snowfall building bases. The past week has been mostly dry and sunny in France but staying cool in the mountains. There was some snow for some to start this week. Val Thorens has leap-frogged Tignes to offer the most terrain open in the country with 25km (16 miles) to Tignes 20km (13 miles). More French resorts opening next weekend with the connection to Val d'Isere from Tignes also due to re-open for the first time since March 2020.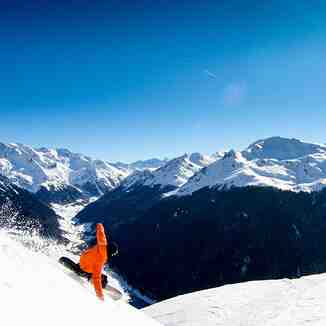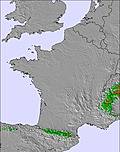 FRANCE FORECAST Sunny and cold midweek but with more cloud and colder temperatures arriving as we approach the weekend when more snowfall is forecast.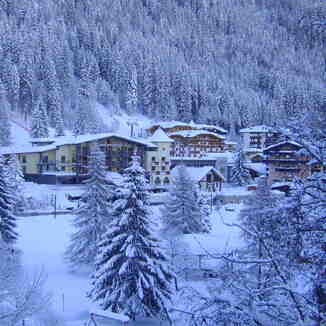 ITALY REPORT Italy's ski season continues to gather pace with resorts continuing to stress the importance of buying your lift pass online and carrying a Covid passport on your phone. Cervinia, which with Zermatt over the border has one of the largest ski areas open in the world at present, has opened more terrain, including the upper part of Ventina to Cime Bianche Laghi with tracks 35 and 36 skiable. Runs at its lift-linked neighbour Valtournenche also opened for the season with runs 15, 12, 10 and 7 open along with the connection with to Cervinia. Other Italian areas open for the season include Madonna di Campiglio, which announced a few days ahead of reopening that it had already sold out of tickets for the weekend. There are now nine ski areas open in the country, the most since the first lockdown began in early March 2020 with many more planning to open this coming weekend.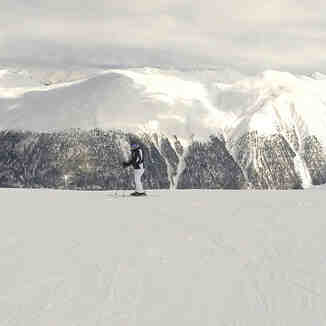 ITALY FORECAST After the sunny weekend the skies have clouded over to start the week and some snowfall is expected in the latter half of this week. It initially looks 'light to moderate' accumulations, but it could build. Temperatures staying below freezing in the mountains, freezing to 10 degrees above in the valley.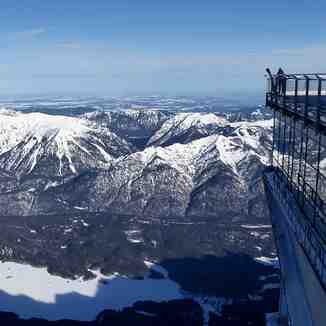 GERMANY REPORT Germany has re-opened for the ski season for the first time in two years, other than a brief opening of a few low-lying centres including Winterberg at the end of last season. Despite increasing restrictions as cases rise in the country, including a ban on unvaccinated people on the slopes. The country's highest slopes on the Zugspitze Glacier (15/30cm / 6/12"), near Garmisch, opened last Friday.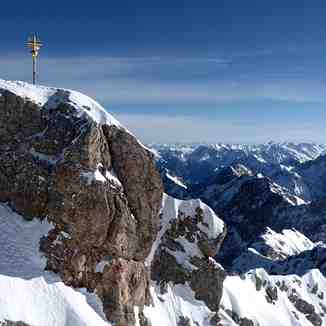 GERMANY FORECAST After a final few sunny days midweek, the forecast is looking much more promising for German ski areas with temperatures dropping well below freezing day and night and at least four days of snowfall forecast from the end of this week, through the weekend and in to next. The main fear for ski area operators is tightening restrictions, the latest, announced as this week's report is completed, is a requirement that all skiers and boarders not only prove that they are fully vaccinated or have recently recovered (a negative test only is not enough), but also do have a negative test result dated in the previous 24 hours.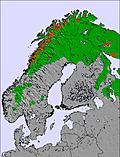 SCANDINAVIA REPORT The season continues to gather pace in Scandinavia with Levi (5/25cm / 2/10") staging the first World Cup races of the season in the region at the weekend, two women's slalom races. Pyha (30/50cm / 12/20") is the latest major ski centre to open in Finland and over the border in Swedish Lapland, Dundret (10/30cm) has also opened. Most of the region's leading resorts like Are and Salen, in Sweden, as well as Hemsedal, in Norway, are expected to open this coming weekend. Most areas, particularly to the north, have seen increasingly cold, overcast and snowy weather over the past week. We are also moving into a period of permanent polar nights in the furthest north.
SCANDINAVIA FORECAST The cold and cloudy conditions with light snowfalls are set to continue through the remainder of the week. It looks like very cold weather is coming at the weekend with temperatures getting as low as 20 degrees below freezing.

SCOTLAND REPORT Spirits were lifted in Scotland in the middle of last week with the first significant snowfall for many areas bringing snow down to quite low levels. As is so often the case it did then warm up at the end of last week, to very warm double-digit figures, but the overall trend feels more wintery now.

SCOTLAND FORECAST Following the warm spell through the weekend things have turned much colder in the Scottish Highlands and snow is forecast to low elevations in the latter half of this week.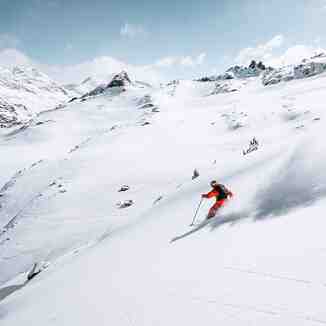 SPAIN / ANDORRA REPORT From the cam images, ski areas in The Pyrenees are looking good for the season start, which for most resorts in the region will be this coming weekend (a few) or the first in December (most). Masella, which tends to be one of the first to open, says it will open "any day" now. The first in the region though to open has already done so, in France, Porte Puymorens (0/20cm / 0/8") with a partial opening and just a few kilometres of runs skiable at the weekend.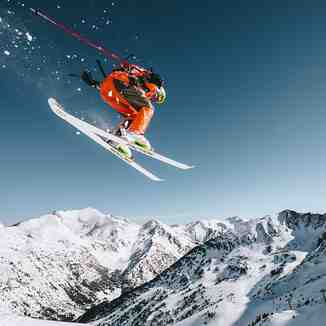 SPAIN / ANDORRA FORECAST After a dry weekend snowfall has just started getting underway in the Pyrenees and it looks set in for the full week and more promising than the immediate forecast for the rest of the week in the Alps. Some resorts could see totals of 40-60cm of fresh snowfall (16-24") by the weekend.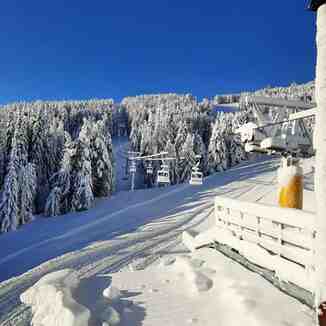 BULGARIA / ROMANIA REPORT Temperatures are still fairly warm in southeastern Europe although dipping below freezing overnight. Resorts including Pamporovo have been limbering up their snow-making systems although it has been rather too warm for any to work much. Most ski areas in the region don't plan to open until mid-December so we have 3-4 weeks still.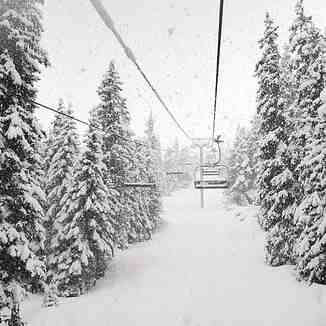 BULGARIA / ROMANIA FORECAST Fairly cool with the chance of some snow showers up high (rain below) later in the week but looking warmer (+1-0C at the base of the slopes) again at the weekend.
CZECH REPUBLIC / SLOVAKIA REPORT Ski areas are aiming to start opening this coming weekend in the region but it looks a bit problematic from the lack of snow in the webcams at present. That said, it is a cold week ahead with snow forecast and snow-making possibilities so it may be possible to open limited high terrain by the weekend, given a fair wind. The past week has been mostly dry and sunny though, but it is now getting cloudier and cooler with snow flurries.
CZECH REPUBLIC / SLOVAKIA FORECAST After a sunny spell midweek, clouds will move in around Thursday and snow showers begin to develop, temperatures only just touching freezing point even down in the valleys.

USA / Canada

NORTH AMERICA INTRO More ski areas have been opening across North America including the first in the Midwest and the first in Eastern Canada for the 21-22 season over the past seven days. But it's equally noticeable how few areas have been able to open in the Midwest and the East considering how late we are in November and that the big Thanksgiving holiday weekend is upon us when most do endeavour to open if they can. Several big-name resorts in states like California and Colorado have admitted defeat and said they won't be able to open in time. That said, the US does have more areas open than any other country now and there have been some snowfalls reported with the Rockies, particularly the Canadian Rockies, reporting the most.

ROCKIES REPORT A mixed picture in the Rockies with, on the one hand, Denver setting records for the latest snowfall to arrive there and resorts delaying opening, on the other, some ski areas opening more terrain and reporting a moderate backcountry avalanche risk where there is snow building up. Eldora and Winter Park (6/18" / 15/45cm) were among the latest ski areas to open in Colorado, followed by Purgatory and Copper, taking the number of centres to open there to ten, but others that had hoped to open over the past few days, including Beaver Creek, Steamboat and Telluride have instead delayed doing so to this week. There's still very limited terrain open in all areas that are open so far. Elsewhere in the region, Sipapu, in New Mexico, became one of the most southerly ski areas in North America to open for the season on Friday.
ROCKIES FORECAST Nothing too exciting in the forecast unfortunately with predominantly dry weather in the forecast, perhaps just the odd light snow flurry. Temperatures remain warm at lower elevations too during the daytime, although Thursday/Friday look to be staying close to freezing down to the valley floor. Warmer and still dry at the weekend though.

USA WEST REPORT The weather has remained generally rather too warm and dry along the US West, although there's been snow at altitude in states like Washington and Alaska to the north of the region. So Mammoth (8/26" / 20/65cm) remains the main area open at present although several more are hoping to be able to make it just in time for Thanksgiving. With conditions as they are though that's touch and go and The palisades, which opened a month ago after a big October snowfall and subsequently closed as that rapidly thawed, has now put back its re-opening to early December. So to sum up, dry and mostly too warm for snow-making weather in the south this past week, more snow but too warm still further north.

USA WEST FORECAST Alas, not much change in conditions forecast through the Thanksgiving long weekend with predominantly dry conditions and temperatures hovering around freezing. But, frustratingly. too often a few degrees above rather than the few degrees below. It needs to be consistent.
MIDWEST REPORT

MIDWEST FORECAST A much more mild Mountain (10/20cm / 4/8"), in Minnesota, was the first to open for the season in the Midwest last week, just as it was for all of North America last year. Only in testimony to the warm Fall there's been in the region this year, that was a month earlier in mid-October 2020. It did only open a small area with a terrain park, initially. The weather has finally turned more wintery in the past week in the Midwest, however.re promising forecast over Thanksgiving than we've seen all Fall to date. Temperatures stay below freezing and a snowy end to the week. Sunny, but still cold over the weekend.

USA EAST REPORT Things are finally starting to improve a little in the east with Sunday River (5/30cm / 2/12") the second major resort in the region to open, along with several smaller resorts in North Carolina. Killington (0/30cm / 0/12") also announced it had got the green light from the FIS to stage its World Cup races on November 27 and 28, this coming weekend, for the first time in two years. A lot more ski areas in the region are hoping to open for Thanksgiving weekend but with still challenging conditions (although there's been some fresh snowfall and snow-making conditions) it remains marginal for many.

USA EAST FORECAST Unfortunately, still a rather mixed picture with another warm spell moving through around Thanksgiving. But otherwise a gradually improving picture with temperatures set to dip and mostly snowfall expected (possibly rain at some lower elevations) at the weekend.

CANADA WEST REPORT Along with more centres including Marmot Basin opening in Alberta, the first resorts opened in BC for the 21-22 season over the weekend. Sun Peaks (40/61cm / 16/24") started its Sunburst Express and Elevation lifts turning to provide access to Cahilty and 5 Mile, the latter open all the way to the bottom thanks to grooming and snow-making efforts. The resort said snow cover was below average for their season start. Marmot Basin opened with 3 lifts and had 11 runs available last Thursday, adding more upper mountain terrain at the weekend. It and Sunshine (97/193cm / 39/77") each reported some of the biggest snowfalls in the world over the past seven days, clocking up 40-60cm (16-24") each. Sunshine now has the deepest base in North America and one of the deepest anywhere. Cypress Mountain (0/45cm / 0/18") has also opened on BC's west coast. Lake Louise (70/83cm / 28/33"), which has been opening up ever more terrain (now more than 60 runs) is due to stage the first World Cup speed races of the 21-22 season, and the first in North America for two years, this coming weekend. Most of BC's other big-name resorts including North America's biggest, Whistler Blackcomb, are due to open over the next few days.

CANADA WEST FORECAST After a bit of a break in the snowfall and some sunshine for most areas over the weekend and the start of this week the remainder looks cloudy, snowy and staying below freezing. In other words, a highly promising forecast.

CANADA EAST REPORT After a challenging few months with unseasonably warm weather, things have turned much more wintery in recent weeks with both natural snowfall and temperatures dropping low enough for snow-making systems to fire up. Sommet Saint Sauveur I(5/10cm / 2/4") was the first in the region to open last Friday with mostly terrain park features on a short run. It is due to be joined by the biggest destination resort in the east, Mont Tremblant, this Thursday.

CANADA EAST FORECAST The current cold temperatures, just below freezing, are set to continue with light midweek snowfalls and generally good snow-making conditions. The latter half of this week looks much sunnier.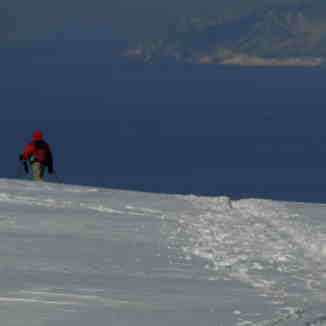 JAPAN REPORT Japan's main season is getting nearer and ski areas have been reporting some snowfall, especially on higher runs, although not yet enough to get excited about. SnowJapan.com reported that Furano was due to have opened at the weekend but has postponed for the time being whilst awaiting more snow. Some small areas are open elsewhere thanks to snow-making and dozens of Chinese areas are open already thanks to a combination of unusually heavy natural snowfall in the northeast of the country and snow-making here too. Most of the country's major resorts are expected to open over the next few weekends. International leisure travel to Japan remains closed.

JAPAN FORECAST The latter half of this week is looking promising for colder temperatures and snowfall, which hopefully bodes well for the season start.