Résumé de Neige Mondial
Nous avons créé cette page pour vous aider à trouver les meilleures conditions de neige. Elle combine les sources de données passées, présentes et futures de Snow-Forecast.com et elle est mise à jour régulièrement. La page du Résumé de Neige est mise à jour le lundi et le jeudi pour toutes les grandes stations de ski. Des rapport de neige en direct sont montrés en temps réel quand ils sont soumis via Twitter par notre réseau mondial de reporters. Sélection de Station dresse la liste des stations de ski du monde entier où de la nouvelle neige est prévue, où de la poudre est signalée et indique les dernières profondeurs de neige.
SNOW NEWS UPDATED 8 JULY 2020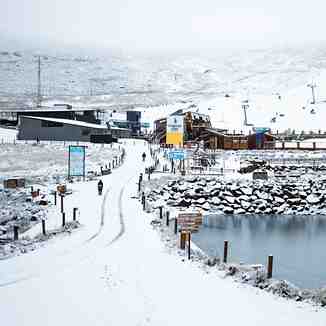 INTRODUCTION We're now into the second month of the 2020 ski season in the southern hemisphere, a least in terms of the time since the first ski area opened for the winter at the start of June, this being Afriski in Lesotho.
AUSTRALIA REPORT One commentator has described Australia's 2020 ski season to date as "limping along" but a month after winter should have started, had it not been for the virus pandemic, things are gradually picking up. There was more snowfall at the weekend, providing a fairly promising forecast, and all of the country's main ski areas that can open did so. The latest were on Monday: Mt Hotham (10/29cm / 4/11") and Falls Creek (10/30cm / 4/12"); however, they have since closed for at least 10 days due to a surge in virus cases in Victoria. Mt Baw Baw will open weekends, Mt Buller will make a decision tomorrow. Both had twice delayed opening due to lack of snow cover over the past fortnight, following a fortnight before that when their opening was first delayed from the planned early June start weekend by the pandemic. But they, along with other Australian areas, received 10-25cm (4-10 inches) of fresh snowfall at the weekend with more in the forecast. So it appears that five Australian centres are now open including all of the main players, except Selwyn Snowfields which won't be opening this winter due to bush fire damage before the pandemic.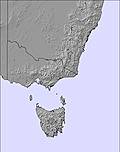 AUSTRALIA FORECAST It should stay cold and its's looking fairly snowy at present for the coming week and indeed, the rest of July, according to forecasts. Temperatures will be hovering around freezing with fronts moving in that should bring light to moderate snow showers and hopefully another 10-20cm (4-8 inches) of snowfall by the weekend.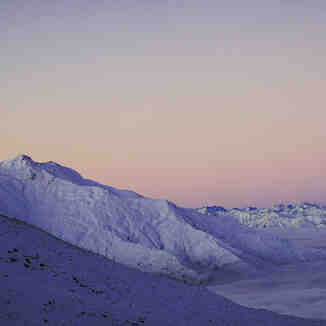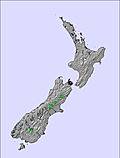 NEW ZEALAND REPORT New Zealand continues to lead the way in terms of how many ski areas are open and in the lack of any limitation on how skiers need to behave in resort and on the slopes; it's pretty much 'normal' here. There's also good news for those who are lucky enough to be skiing there with plenty of fresh snow over the weekend and the start of this week bringing reported accumulations of up to 60cm (two feet), greatly improving conditions from the early days in June. The snowfall, which is ongoing, has caused ski area closures at times because of low visibility and strong winds. There are now more than 10 ski areas open here, the most major ski areas in any one country since March Norway had around 12 centres open when it eased its lockdown in late April but only small areas were allowed to re-open there then). The Remarkables (30/50cm / 12/20") was one of the latest centres in the country to open, on Saturday 4h July, with 1200 people arriving for opening day. Elsewhere, ski areas have been opening more terrain including Treble Cone (60/80cm / 24/32") which now has 8km of runs re-opened including Triple Treat (AKA Easy Rider), Upper Main Street and Saddle Basin, after the fresh snow.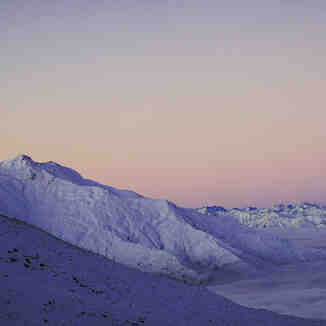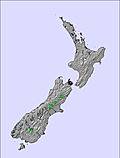 NEW ZEALAND FORECAST Unsettled wintery weather is forecast to continue across New Zealand for much of the coming week. Heavy precipitation should generally fall as snow on the country's ski slopes on both North and South islands with totals of up to 75cm (30 inches) possible; however, strong cold southerlies across the country during Wednesday and Thursday will make it bitterly cold and could cause blizzard conditions at times, potentially impacting operations at resorts.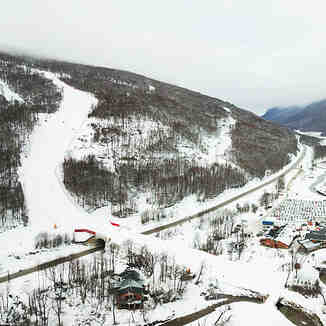 ARGENTINA REPORT Argentina's ski areas look to be in ever better shape with still more snowfall over the past week boosting bases further on, sadly, still closed slopes. It remains unclear if ski areas in Argentina will be able to open any time soon and for now, the main message is to stay home, and if you intend to hike up to freeride (a prohibited activity at present) you should be aware of very high avalanche danger and the lack of rescue teams. There are positive signs though as one ski area re-opens some facilities to locals ...although not yet its ski slopes. (July 9). Catedral said they might be setting off more avalanches to try to prevent dangerous build-up of snow during the closure. Cerro Castor, the world's most southerly ski area, located at the bottom of South America, has announced it will be opening a restaurant with full social distancing and other hygiene measures in place, so it's unclear if that might the start of the end of the country's lockdown.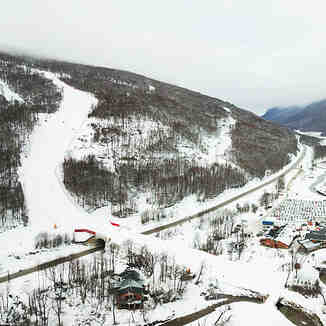 ARGENTINA FORECAST There's no real end in sight to the ongoing cold and snowy weather in Argentina which has been the norm here for a month now. Most areas have another 30-60cm (1-2 feet) of snowfall, in total, forecast over the coming week with temperatures generally staying a little below freezing day and night too.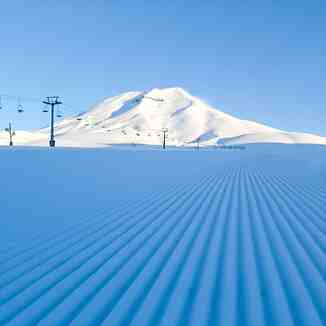 CHILE REPORT Chile's ski areas are enjoying an increasingly sensational start to the season with Corralco reporting it had 3.8 metres (nearly 13 feet) of snow lying after successive June and early July snowfalls. But the country remains in a strict lockdown, and as one of the hardest hit by the virus in Latin America, it seems unlikely that will be lifted any time soon. "It keeps snowing but, unfortunately, we can't open right now. Like with every storm, the only thing we can do is wait until skies clear. "Stay home, stay safe", a spokesperson for Valle Nevado said. The main concern is people hurting themselves by hiking up to ski on closed slopes. Resorts have been asking anyone tempted to do so, not to, because of the fact that avalanche danger is at maximum level 5. There are no people working to control avalanche danger at most resorts at present and also no people around to provide mountain rescue if things go wrong.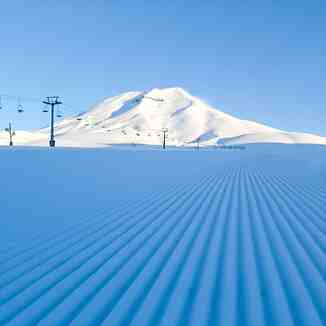 CHILE FORECAST After the heavy snowfall in the north of the country temperatures are set to stay above freezing with sunny weather for the rest of this week before dipping at the weekend. Further south there's more snow forecast, with another 50cm (20 inches) expected by this time next week in central and southern Chilean ski areas.

SOUTHERN AFRICA REPORT There's no real change in southern Africa since a week ago with Tiffindell, in South Africa, closed due to the pandemic lockdown there and Afriski, in Lesotho, being open (in fact the first southern hemisphere ski area to clock up a full month of operations in 2020 after being the first to open in early June last month). It's had a warmer week than previously, temperatures a little above freezing, but has maintained its 600-metre long main slope.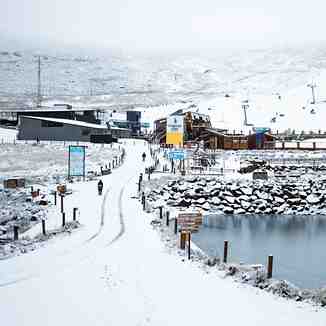 SOUTHERN AFRICA FORECAST It will be staying sunny in Lesotho, as it has for a month now, but temperatures will be closer to freezing again making snow-making more likely. There's still a forecast of possibly a little natural snowfall on Friday-Saturday, probably only a few centimetres (an inch) but it would be nice to see.

EUROPE INTRO The big excitement in the Alps this past week was heavy snowfall for the glacier areas of Norway, especially Fonna, which closed Sunday with nearly half a metre of snowfall blocking the access road. The area re-opened on Monday and it was a rare July summer powder day. Overall, there are more than 10 ski areas open in Europe with no change on a week ago to the numbers open and, other than the fresh snowfall, what terrain is open.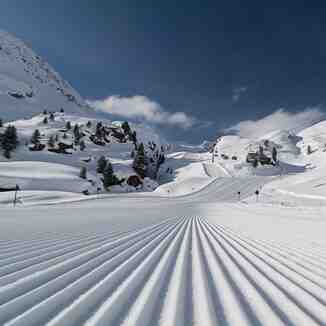 ALPS REPORT There was a light dusting of snow on some higher slopes in Austria at the weekend. Three glacier areas remain open here with Hintertux (270/270cm / 108/108") offering 20km of slopes, one of the largest areas currently open in the Alps or indeed anywhere in the world. There are just a few kilometres of slopes and a terrain park open at the Kitzsteinhorn (270/270cm / 108/108") and Molltal (220/220cm / 88/88") glaciers. In France, this coming weekend is the final one of its summer ski season at Val d'Isere (200/200cm / 80/80") but Tignes d'Isere (200/200cm / 80/80") and Les 2 Alpes (315/315 / 126/126") will be open into August. The latter is, like Hintertux, posting one of the largest areas in the world open so far with 30km (19 miles) of glacier runs open. In Italy, there was a surprise re-opening of Macugnaga at the weekend, one run up high at least, as stockpiled snow was made skiable for one weekend (probably) only. Passo Stelvio (240/240cm / 90/90") is open in the country daily and the glacier above Zermatt in Switzerland is also accessible from the Italian side Zermatt (220/220cm / 88/88"), which is the third area in the Alps to have more than 20km of slopes open, will no longer be the only Swiss area open from Saturday. Saas Fee is due to commence its nine-month ski season through to late-April next year. Zermatt also opened a new terrain park at the weekend and the Swiss government made wearing masks mandatory in gondolas and cable cars. Saas Fee opening means even with Val d'isere closing we maintain the figure of eight glacier areas open in the Alps (11 in Europe, 13 in the northern hemisphere, now overtaken by the southern hemisphere with around 20).

ALPS FORECAST Most areas in the Alps will have sunny weather for the rest of the week but weekend precipitation could potentially fall as sleet or even snow up high. That's because temperatures will continue to stay close to freezing on glaciers and dip towards the weekend. Lower down, at mid-mountain (2000m), it will be more like 10 above freezing and in the valleys 20 degrees above.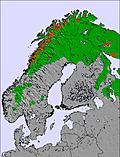 SCANDINAVIA REPORT As mentioned in the introduction, Fonna (600/800cm / 240/320") has had a remarkably snowy first week of July with snowfall at the end of last week intensifying at the weekend then returning on Tuesday after a glorious sunny powder day on Monday. Norway's other two glacier areas, Stryn (150/250cm / 60/100") and Galdhopiggen (80/190cm / 30/70") are still in good shape too. Fonna's base dropped to half what it was when it opened 10 weeks ago but remains the deepest in the world by some distance a present. Each area has 2-4km of slopes open. One interesting option has been given by the northerly Norwegian coastal centre of Narvik which is running its lifts for ski tourers to access snowfields remaining up high.
SCANDINAVIA FORECAST Another week of cold, mostly cloudy, sometimes potentially snowy weather for the week ahead. Friday has the only blip when temperatures will shoot up a little but mostly we're looking at temperatures close to freezing and quite a lot of precipitation which should hopefully fall as snow, rather than rain, much of the time.

USA / Canada

NORTH AMERICA REPORT There remains one ski area open to the public in North America and it looks like this will be the case for the next few months, so long as the snow lasts. Timberline, in Oregon (36/36"/ 90/90cm), has a couple of miles of runs open with temperatures well above freezing. The terrain park is reported closed. Copper Mountain, in Colorado, is also believed to still have some on-snow training terrain open for team training, but not for the general public.

NORTH AMERICA FORECAST The week ahead looks mostly sunny in the mountains of Oregon with temperatures still close to freezing at the top of the slopes, nearer 5-10 degrees above at the base.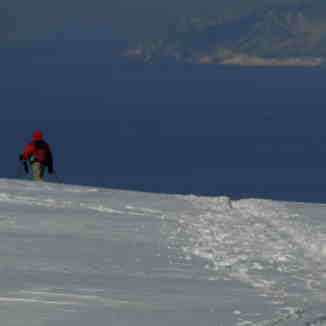 JAPAN REPORT With no snowfall for over two months now and its base less than a quarter of what it was when it opened for its 2020 season three months ago, the writing is on the wall for Gassan (180/180cm / 72/72"). The only summer ski centre in Japan has seen its base lose another 80cm (almost three feet) over the past week and it's now just a matter of time to see which date in Japan will mark the end of the 2020 season here.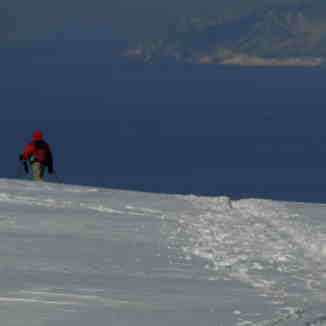 JAPAN FORECAST Mostly cloudy weather with frequent rain showers and temperatures of 10 to 25 degrees above freezing means that the rapid thaws of the remaining snowpack at Gassan looks set to continue unabated. Lucky skiers may arrive during one of the few expected sunny spells.