Résumé de Neige Mondial
Nous avons créé cette page pour vous aider à trouver les meilleures conditions de neige. Elle combine les sources de données passées, présentes et futures de Snow-Forecast.com et elle est mise à jour régulièrement. La page du Résumé de Neige est mise à jour le lundi et le jeudi pour toutes les grandes stations de ski. Des rapport de neige en direct sont montrés en temps réel quand ils sont soumis via Twitter par notre réseau mondial de reporters. Sélection de Station dresse la liste des stations de ski du monde entier où de la nouvelle neige est prévue, où de la poudre est signalée et indique les dernières profondeurs de neige.

SNOW NEWS UPDATED 22 MAY 2017

INTRODUCTION In Europe the majority of our open resorts are in Austria, where the last snowfall was around 8cm at Stubai on Saturday 20th May. Good skiing is still on offer on the glacial resorts, with Hintertux and Dachstein looking particularly good at present. In Switzerland, Zermatt is the only resort open, where it was a cloudy start to the day that cleared into lovely sunny skies.
AUSTRIA A mixture of sun, cloud dominated the weather for our Austrian resorts on Monday 22nd May. Since our last report, Stubai (220cm) has been the only resort to receive fresh snow, where around 8cm fell on 20th May. Temperatures are warm, but not overly so, meaning that pistes are starting firm in the morning, and then softening into spring snow as the day go on. The highest recorded temperature of our featured resorts was at Dachstein Glacier (0/380cm), where the forecasts were suggesting around +9C at mid-mountain level Hintertux (280cm), in the Zillertal region had 13/20 lifts running, meaning that plenty of options were available up high. In Particular, the cruisy blue runs leading off Gr. Kaserer were looking in great shape for some fast carving turns. Expect changeable weather for most of the week to come, with plenty of cloud in the forecast. The weekend is predicted to be more pleasant, and may well bring a return to sunny skies.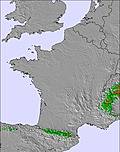 FRANCE Our featured skiing locations in France are yet to open for the season.

SWITZERLAND Zermatt (150cm), did not receive the amount of snow that some forecasts were suggesting. However, around 15cm did fall on the 19th May, and has left some nice snow up on the Matterhorn glacier. Monday 22nd was a pleasant day for the resort, which saw sunny skies across the region, and some good skiing both on and off piste.

ITALY Our featured skiing locations in Italy are yet to open for the season.

NORTH AMERICA Spring conditions continued around Whistler (202) on Monday 22nd May. It was a very warm day, with forecasts providing temperatures of around +19c for the resort, which meant that pistes were turning to churned slush very quickly once skied upon. In the USA the sun shone bright at Timberline (452cm). The base depth has dropped since our last report on Thursday 18th, but good spring skiing still remains on offer as we head into summer.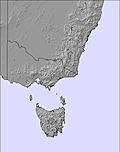 AUSTRALIA Our featured skiing locations in Australia are yet to open for the season.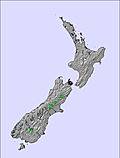 NEW ZEALAND Our featured skiing locations in New Zealand are yet to open for the season. Normal0falsefalsefalsefalse
EN-GBX-NONEX-NONE/* Style Definitions */table. MsoNormalTable{mso-style-name:"Table Normal";mso-tstyle-rowband-size:0;mso-tstyle-colband-size:0;mso-style-noshow:yes;mso-style-priority:99;mso-style-parent:"";mso-padding-alt:0cm 5.4pt 0cm 5.4pt;mso-para-margin-top:0cm;mso-para-margin-right:0cm;mso-para-margin-bottom:8.0pt;mso-para-margin-left:0cm;line-height:107%;mso-pagination:widow-orphan;font-size:11.0pt;font-family:"Calibri",sans-serif;mso-ascii-font-family:Calibri;mso-ascii-theme-font:minor-latin;mso-hansi-font-family:Calibri;mso-hansi-theme-font:minor-latin;mso-bidi-font-family:"Times New Roman";mso-bidi-theme-font:minor-bidi;mso-fareast-language:EN-US;}

SOUTH AMERICA Our featured skiing locations in South America are yet to open for the season. Normal0falsefalsefalsefalse
EN-GBX-NONEX-NONE/* Style Definitions */table. MsoNormalTable{mso-style-name:"Table Normal";mso-tstyle-rowband-size:0;mso-tstyle-colband-size:0;mso-style-noshow:yes;mso-style-priority:99;mso-style-parent:"";mso-padding-alt:0cm 5.4pt 0cm 5.4pt;mso-para-margin-top:0cm;mso-para-margin-right:0cm;mso-para-margin-bottom:8.0pt;mso-para-margin-left:0cm;line-height:107%;mso-pagination:widow-orphan;font-size:11.0pt;font-family:"Calibri",sans-serif;mso-ascii-font-family:Calibri;mso-ascii-theme-font:minor-latin;mso-hansi-font-family:Calibri;mso-hansi-theme-font:minor-latin;mso-bidi-font-family:"Times New Roman";mso-bidi-theme-font:minor-bidi;mso-fareast-language:EN-US;}para-margin-top:0cm;mso-para-margin-right:0cm;mso-para-margin-bottom:8.0pt;mso-para-margin-left:0cm;line-height:107%;mso-pagination:widow-orphan;font-size:11.0pt;font-family:"Calibri",sans-serif;mso-ascii-font-family:Calibri;mso-ascii-theme-font:minor-latin;mso-hansi-font-family:Calibri;mso-hansi-theme-font:minor-latin;mso-bidi-font-family:"Times New Roman";mso-bidi-theme-font:minor-bidi;mso-fareast-language:EN-US;}uage:EN-US;}