Résumé de Neige Mondial
Nous avons créé cette page pour vous aider à trouver les meilleures conditions de neige. Elle combine les sources de données passées, présentes et futures de Snow-Forecast.com et elle est mise à jour régulièrement. La page du Résumé de Neige est mise à jour le lundi et le jeudi pour toutes les grandes stations de ski. Des rapport de neige en direct sont montrés en temps réel quand ils sont soumis via Twitter par notre réseau mondial de reporters. Sélection de Station dresse la liste des stations de ski du monde entier où de la nouvelle neige est prévue, où de la poudre est signalée et indique les dernières profondeurs de neige.

SNOW ALERT

INTRODUCTION Across the central European Alps the skiing conditions continue to impress, and there is every sign that this could be the season to put recent years out of mind. Powder conditions have been available for much of the last week, and the current forecast shows for plenty more snow across Austria, France, Italy and Switzerland. The Arlberg region in particular is looking like it may be one of the areas to benefit most, with huge dumps predicted for Lech/Zurs. There has however, been some warm fronts, likely to stick around until Friday 15th December, which have created some more spring-like conditions for a few resorts. From the weekend the temperatures should remain cold throughout, and riding conditions are likely to remain excellent going into the festive period.
AUSTRIA The winter season has well as truly begun in Austria - most resorts are cloudy, were expecting snow at some point during Thursday 14th December if they were not snowing already. Alongside this low cloud came reduced visibility, though luckily neither the high winds that bought lift closures or bitterly cold temperatures of previous weeks. This has allowed large connected ski areas like Skiwelt to operate 56 lifts, and Arlberg 60. Among the resorts seeing promising snowfall is the Arlberg ski area, including Lech / Zurs (80/120cm) where snow was falling heavily by the morning of the 14th December. Similarly, poor visibility and windy snowfalls have enveloped many resorts in the Salzburg region along the German border such as Maria Alm (40/100cm). Even across those resorts which have not seen snow today, excellent riding conditions abound, with even the oldest snow often only being two or three days old and far less significantly windblown than the snow earlier this week. Further south, in and around resorts such as Obergurgl (78/195cm) on the Italian border, there are more varied conditions with lighter cloud and sun still prevailing. Similarly, the resorts further east, towards the centre of the country are also experiencing less extreme weather. Furthermore, these conditions, already having been in place for the last week show no signs of abating. Temperatures are forecast to drop once again over the weekend, with ongoing light snowfall possible. This is expected to increase in intensity once again on Monday 18th December with the arrival of yet another storm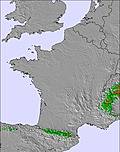 FRANCE For the French resorts that are open, there are some fantastic skiing conditions around, with regular snowfall throughout the week continuing to build momentum for the busy Christmas period. The Three Valleys resorts are experiencing great snow conditions compared to the last couple of years, and in particular Val Thorens (165cm/200cm) already has a very good upper snow depth, will provide a solid base for the season ahead. Les Menuires (80cm/234cm), which has also had a great start to the winter is expected around 50cm of fresh over the next few days. A number of major resorts will be opening this weekend. These include resort such as: La Plagne (40cm/240cm), and Avoriaz (120cm/170cm) and Morzine (70cm/100cm) in the Portes du Soleil. A number of resorts are forecasting heavy snowfalls to conclude the week. Notably, Les Saises (103cm/120cm) and les Houches (105cm/120cm) are both expecting over 70cm.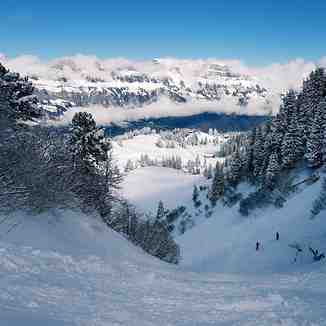 SWITZERLAND Heavy snow conditions dominate much of Switzerland, as they have much of this week, some resorts have seen upwards of 100cm since the start of the week. Conditions in the Jungfrau region offer some promising riding opportunities for those prepared to brave the wind, snow and reduced visibility. Though many runs remain closed, up 20cm of snow has fallen across Murren (50/164cm), Grindelwald (30/128cm) and Wengen (20/80cm). Significant snow was expected across the four valleys, with up to 50cm expected in Verbier (110/145cm) and Nendaz (70/100cm). This blanket of fresh snow on top of what has already fallen should provide vast opportunities for skiing fresh lines during their upcoming opening weekend. Though, as with much of the rest of Switzerland, and the Alps in general, remain cautious as potential avalanche conditions abound. Unfortunately, lifts in some resorts are once again temporarily inoperable, specifically Gstaad (50/270cm) and Abelboden / Lenk (18/100cm).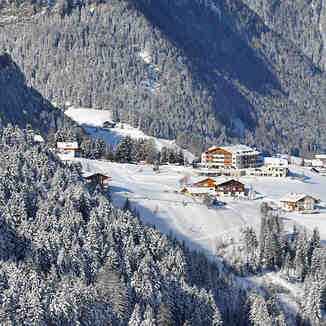 ITALY The past few days have been a bit hit or miss for our featured Italian resorts. Some have reported as much as 100cm of new snow, yet the resorts that would benefit from more snow, have unfortunately had rather spring-like weather. Courmayeur (70cm/110cm) and Madesimo (110cm/180cm) both had over 100cm of snowfall on Tuesday 12th, which has provided great skiing conditions across the mountain. A few resorts have forecast fresh snow for the next few days. On the French/Italian border, La Thuile (100cm/190cm) is predicted 40cm of fresh, which should allow for some nice riding conditions over the coming festive period. Cervinia (50cm/115cm) and Bardonecchia (120cm/160cm) are both forecast over 20cm over the next couple of days.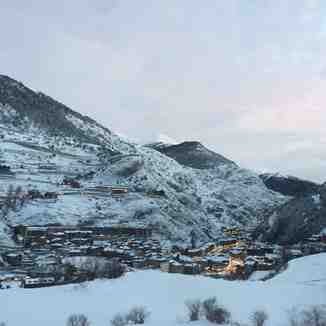 ANDORRA Overcast skies prevailed on the morning of Thursday 14th December across the Grandvalira ski area, where some of the best skiing can be found at El Tarter (40/60cm) or Soldeu (40/60cm). The base depth at Arcalis (45/90cm) is more substantial than those in Grandvalira, and almost all lifts in Vallnord are now spinning in the area. There is good news for our featured Andorran resorts, as around 7cm of new snow is forecast to fall across the five resorts on Friday 15th December. Snow may continue to fall into the weekend, but by Sunday 17th December the clouds are expected to move over for a day of bluebird skiing.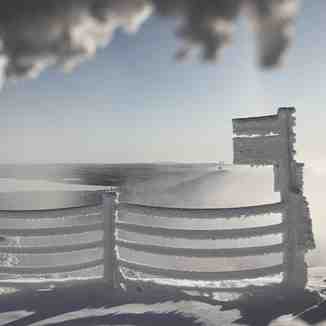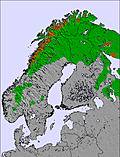 SCANDINAVIA Temperatures in Finland remained very cold on Thursday 14th December, with Levi (70cm) and Yllas (60cm) reporting readings of -10C and -9C respectively. At Ruka (60/90cm) there was 18/35 lifts running, and thanks to the low temperatures, the resort has been able to continue to fire a lot of its snow cannons. Over in Norway, around 4cm of new snow has fallen at both Geilo (50cm) and Hemsedal (64cm), providing a fresh layer on top of a hard base. Friday 15th December is expected to be a cloudy day for our featured Norwegian resorts, which could give way to a dusting of new snow at the likes of Lillehammer (0/65cm) and Trysil (35/50cm).7cm of fresh also fell in Sweden at Salen (47cm), who are now offering skiing on 33 of their 102 pistes. Are (56cm) has not received any fresh snow, and is limited to just 5/41 lifts.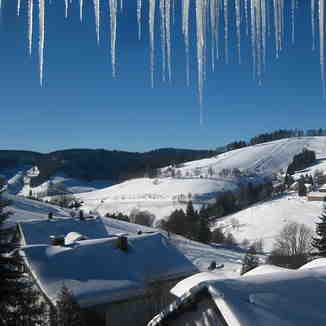 GERMANY Impressive amounts of snow were being forecast across Germany on Thursday 15th December. Oberstdorf (15/130cm), which was predicted a whopping 37cm for the day, was running 14/45 lifts and had already amassed 5cm of fresh in the last 24 hours. At Garmisch (0/195cm) 2cm of fresh snow has refreshed the pistes, with a further 33cm predicted to fall over the course of the day. Snow is expected to continue to fall over the weekend, and temperatures are likely to remain well below freezing. For those heading out over Christmas or New Year, you can expect increasingly improving conditions, with chance to ski some off piste powder looking ever more likely.

EASTERN EUROPE Bansko (5/40cm), Bulgaria is now open, and on Thursday 14th December was offering skiing on 3 groomed runs between the mid and top stations. Pamporovo and Borovets remain closed for the time being, but the latter is scheduled to open from Saturday 16th December. In Slovakia it was a cold day at Jasna (30/60cm), with temperatures at around -7C. In Slovenia, Kranjska Gora (50/60cm) was predicated to receive around 25cm of fresh snow on Friday 15th December.

SCOTLAND What a great start to the winter season it has been for the Scottish ski centres. Thursday 14th December saw some great early season conditions in the east at Glencoe (40/60cm), who have reported 30cm of fresh snow in the last 24 hours, and are offering top to bottom skiing. The Lecht (10/25cm) also looked very good, with a full cover of snow on runs back to the base building, and 9/13 lifts running. There was good news for Glenshee (10/25cm) too, who are hoping to be in a position to offer some skiing on the Cairnwell side of the mountain from Friday 15th December. However, cover is still thin in many places, and the advice given is to take care for the time being.

USA Some resorts in Colorado continue to suffer from continued lack of snow, leading to patchy coverage in areas such as Beaver Creek (46cm). However, others such as Breckenridge (55cm) have improved somewhat due to recent snowfalls, while new snow was forecast to fall over others such as Copper Mountain (50cm) on the 14th December. Stormy conditions in New England had moved off as of the 14th December, leaving behind a welcome dump of fresh snow. A number of the Vermont resorts have recorded very impressive snowfall. Sugarbush (18cm/76cm) and Smugglers Notch (41cm/112cm) both reported 38cm and 33cm respectively. Stowe (30cm/91cm) had the most snowfall in the Vermont area with 33cm of snow and another 18cm forecast to fall on the 14th December. This has allowed resorts such as Mount Snow (46/61cm) to begin open new lifts and trails. High winds still linger across the region however, which risked impacting some lift operations. In contrast, higher temperatures and clear skies across California, which risk hitting, double figures, offering good skiing across resorts such as Mammoth (51/152cm) who are now able to operate 25 out of their 28 lifts. Among our more outlying resorts, Big Sky and Jackson Hole continue to outperform. Up in Alaska, big snowfalls in Alyeska (25/127cm) which experienced quite changeable temperatures. Continued clear skies dominate much of the forecast among our featured central Rockies resorts, though those in Utah have the potential to receive a light dusting on Sunday, as do our New England resorts. On the other hand Alyeska looks to receive consistent snow until Sunday, potentially dropping 40cm over that period.

CANADA On Thursday 14th December, conditions were bitterly cold in Quebec, where Mont Saint Anne (67/79cm) saw snowfall over the previous three days leading into Thursday, most heavily on Wednesday where 31cm fell. Tremblant (60cm) was even colder, hitting a bitterly -20C, though it received a small share of recent snow with no current cloud cover to retain heat. The riding conditions in British Columbia remain very good leading into Christmas. There hasn't been a lot of fresh snow to report, bar a couple of centimetres for the likes of Big White (105cm) and Kicking Horse (112cm). The forecast look promising heading into the weekend, with moderate snow expected across the region Banff, Alberta was offering some nice turns on Thursday across its three resorts, where it was a partly cloudy day with the chance of some fresh snow. Nearby at Jasper (80cm), 7/7 lifts were running and the best skiing could be found on the upper slopes of the mountain.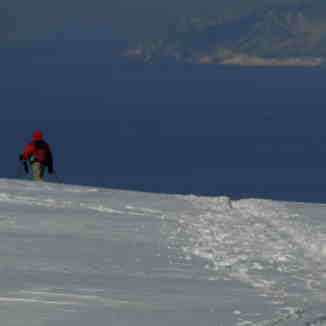 JAPAN Snow days in Japan continue to dominate, with fresh snow in each of our featured resorts today, and bases continuing to steadily rise. It is expected that those lifts not already open in Niseko (85/250cm) will begin operating this coming weekend, as well as new trails across Hakuba (130/185cm) now opening. Looking to the future, these conditions show little sign of change, with cloudy snow days blanketing the forecast. with cloudy snow days blanketing the forecast.