Résumé de Neige Mondial
Nous avons créé cette page pour vous aider à trouver les meilleures conditions de neige. Elle combine les sources de données passées, présentes et futures de Snow-Forecast.com et elle est mise à jour régulièrement. La page du Résumé de Neige est mise à jour le lundi et le jeudi pour toutes les grandes stations de ski. Des rapport de neige en direct sont montrés en temps réel quand ils sont soumis via Twitter par notre réseau mondial de reporters. Sélection de Station dresse la liste des stations de ski du monde entier où de la nouvelle neige est prévue, où de la poudre est signalée et indique les dernières profondeurs de neige.

SNOW NEWS UPDATED 26 JUNE 2017

INTRODUCTION High temperatures provided typical summer skiing conditions across the open European skiing location on Monday 26th June.
AUSTRIA It was a warm day across Austria on Monday 26th June, with a mixture of sun and clouds for most resorts. At Kaprun (70cm) the temperature reached +16C at mid mountain level, which allowed for skiing on soft snow across the open pistes. Of our three other open Austrian resorts, Molltal Glaicer (280cm) currently boasts the best base depth, and was running three lifts on Monday. Elsewhere, Pitzal is due to open for skiing on 1st July.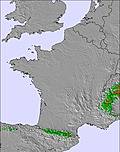 FRANCE Skiing is now available at all three of our French summer ski resorts. 21 lifts were open at Les Deux Alpes (126cm) on Monday, whilst in the Espace Killy area at Val d'Isere (90cm) and Tignes (80cm), light clouds dotted the sky, and good skiing could be found on piste during the early morning hours of lift operation.

SWITZERLAND Despite a decrease in base depth, Zermatt (50cm) continued to offer some excellent riding on soft snow on the Matterhorn Glacier. The temperature was around +11C on Monday, and only light clouds dotted the sky, meaning that sun cream was a must. Saas Fee plans to open for summer skiing on 15th July.

ITALY Pass Passo Stelvio (20/200cm) remains in great shape and the snow quickly softens during the morning's ski session due to the hot and sunny weather Cervinia (70cm) will open for the summer skiing season 28th June. Val Senales does not plan to open for their summer season until the start of July.

NORTH AMERICA In North America there was a stark contrast in the weather between Whistler (150cm) in Canada, and Timberline (218cm) in the USA. Clouds and rain dominated the scene at Whister, creating slushy and wet conditions on the open slopes, whilst In Oregon, Timberline enjoyed lovely sunny weather.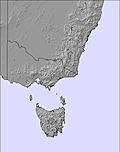 AUSTRALIA The colder weather reported last week and brought some welcome snow to our featured Australian resort, and although accumulations have been fairly small, it has at least allowed the snow cannon to fire for continued spells. At Mount Buller (7/37cm) 4cm of fresh has fallen in the last 24 hours, and the grooming on Bourke St and Skyline is looking good. However, as is the case for most resorts, the number of open lifts is still very limited. Threadbo (25cm) could arguably be the pick of the bunch at present, where a dusting of snow has improved some of the more hard packed areas of the piste, and allowed for generally good early season riding right across the resort. Elsewhere Mount Baw Baw (0/1cm) is really suffering due to a lack of snow, and at Ben Lomond the skiing is yet to get underway for the season.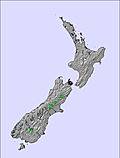 NEW ZEALAND In New Zealand there was some good skiing on Monday 26th July, however, there is still a feeling that the season is yet to really get underway, and this is somewhat compounded by the fact that a number of the smaller ski fields are yet to open for the season. On the South Island around Queentown, Coronet Peak (10/45cm) and The Remarkables (30/60cm) have seen fresh snow and improved conditions over the weekend, and the latter is now running all lifts apart from shadow chair, meaning that Homeward Bound run and the Chutes are still not ready to ski yet. Further north at Mt Hutt (39/62cm) is was an amazing day of clear skies, and the on piste skiing is currently is fantastic shape Mt Lyford (25cm) now plans to open for snowsports on 29th June. Porters (5/15cm) is now planning to open on 28th June. It was snowing on Thursday and this was forecast to last across the end of this week which should improve conditions in time for their opening. It was also snowing at Treble Cone (5/10cm). The resort has not yet released a revised opening date but this week's return to more wintery weather should help. Mount Dobson should open on 7th July, followed a day later by Mount Olympus and Rainbow. On the North Island, Whakapapa (10/25cm) is open in the Happy Valley beginner's area. The upper mountain is scheduled to open on 1st July, along with Turoa.

SOUTH AMERICA In Argentina, Chapelco (20/60cm) is now open for the season, and joins Las Lenas (10/60cm) which was previously only open for weekend skiing. Cerro Catedral is yet to announce its opening date. Nevados de Chillan (30/70cm) In Chile recieved 25cm of new snow in the last 24 hours, whilst El Colorado (70/120cm), La Parva (55/110cm) and Valle Nevado (198cm), which make up the Three Valleys ski area of South America were all offering some nice skiing.. Portillo (50/107cm) is also now open, and conditions across the resort are looking fairly impressive.looking fairly impressive.